limited stock, don't miss out!
A PLANNER FOR
EVERY TEACHER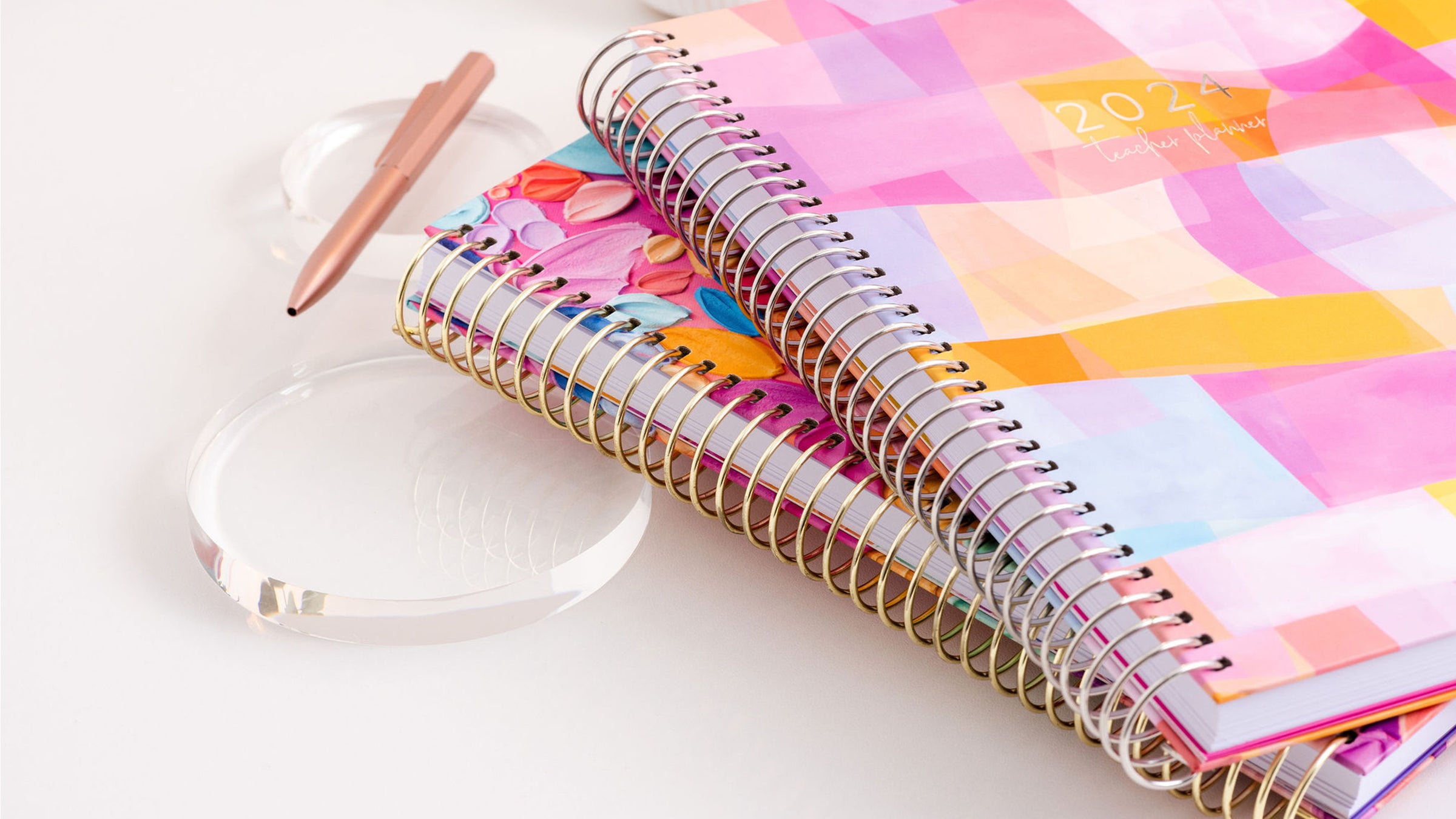 A Place For You
Day in, day out, teachers – AKA you – do it all. 
From science to shaping minds, maths to managing behaviour, pedagogy to play, and literally everything in between. Teaching has to be one of the most fulfilling roles on the planet, but one that requires a little (*cough* a lot) of planning to be the best teachers we can be. 
And as teachers ourselves, we know that to bring all these elements together, you need and deserve the right tools to support and empower you.
It's for this reason that Mrs Edgar was born. 
And while practicality, quality, innovation, durability, and design already set Mrs Edgar's products apart, there's an extra element that makes them even more special…
That element is joy. 
A beautifully designed and created planner. Perfect for school teachers both secondary and primary.

Em
This is the first time I have ordered and I'm absolutely in love... the layout has heaps of room, I love the colourful nature of the pages and the 2 pockets to keep important documents or even a family photo.I will never order my diaries anywhere else

Emmi
Absolutely love it!

This is my first teacher planner and I am completely in love with it, not only for how beautiful it is but the layout is perfect! I've received so many compliments and the little pass it on message made my day as well as a fellow colleagues.

Maddi
I can't wait to receive my new planner. The pages are top quality and the planner is presented so well… I love Mrs Edgar planners so much that I have ordered one for my daughter as well. The Mrs. Edgar team are a dream to contact with questions and respond quickly. I believe they supply the best planners in the market. Really amazing!

Michelle
Where do I begin with this 5 STAR REVIEW…. This is the first Mrs Edgar planner I've ever bought, and I went in with high expectations because of the astounding recommendations I've had of her products and from her popular Instagram. I was obviously not disappointed.


Juliet Ferris
MEET MRS EDGAR
Hey There, I'm Jo!
As an Australian primary school teacher of 10 years, I get teachers. The hard days, the satisfying moments, the lows and the highs. I understand how amazing and fulfilling a teaching career is, but I also know the workload is demanding, the hours are long and I know how much heart goes into the job. 
It's this true, authentic understanding that led me to create Mrs Edgar's... 
READ MORE